Mohabbat ka Taweez
I am going to mention here two different taweez for love. If anyone facing problems in his/her love marriage then they can use mohabbat ka taweez. Mohabbat ka taweez or love amulet brings results very soon.
Given mohabbat ka taweez or love amulet can only use for the right purpose example marriage otherwise you will carry side effects. So, please be careful and do not try to misuse this amulet or taweez anyway. It is highly advisable to consult with Akhtar Bhai before using them. 
Taweez/Amulet For Love
This is the first taweez for love used by many people and has good results. You just need to have the stuff mention below.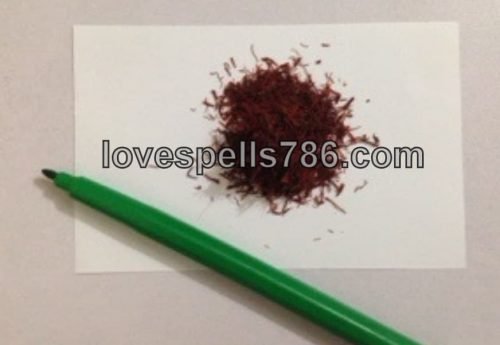 White Paper

Saffron

Green marker

Desired name
Procedure: is simple and easy anyone can do that by just following the given steps.
First step: Mix saffron in water as;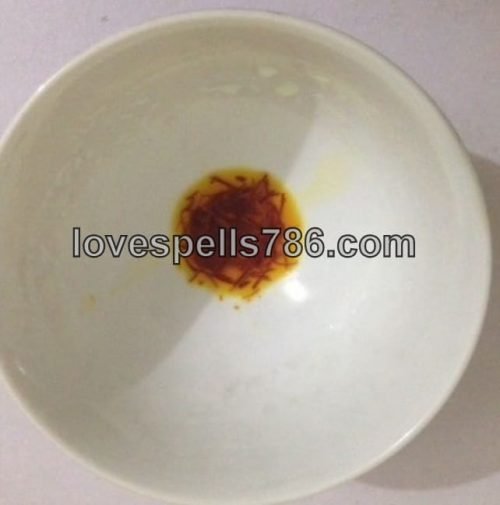 Second step: Let saffron release color and separates the water from saffron. Spread  this water on a blank paper and let the white paper dry looking as; 
This is not only the purpose of coloring the paper but also make it a strong pleasant smell of saffron.
Third step: is after dry this paper you can write this taweez/amulet on the saffron paper with a green marker same as showing in the picture below;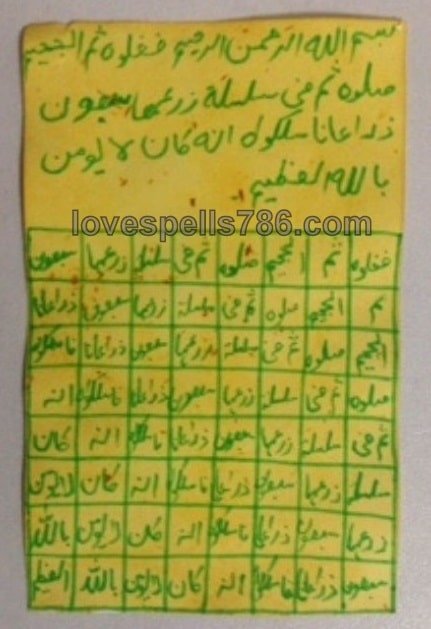 Fourth Step: After written amulet or taweez, write your name and desire at the backside of this taweez/amulet. Write it as; (your lover name then write ala al hub after that write your name)
Last Step: After all done then you are going to recite Ya Wadudo 303 times read Darood Pak 11 times first and last. Blow on the taweez and close taweez/amulet and wrap in any small clothe and tie with your right arm.
Now recite daily Ya Wadudo 101 times first and last Darood Pak 11 times. You will see the result within three weeks he/she will be going to start to love you more day after day.
Note:
This taweez can be used for husband/wife.

Make sure you have real saffron before start it.

Only use If you know what you are doing Because.

Using given taweez for the wrong purpose is not going to work as well as a waste of time or may end up with some side effects.
Another Taweez For Mohabbat
This taweez is, even more, stronger than the first one. If you can not do the first one then you can make this one. The first one is simple and a little easy for you but this one may hard if you never write with saffron before.
For another mohabbat ka taweez you need.
Saffron

Rose Water

White Paper

Reed Pen (Qalam)
Maybe some of you are not familiar with the reed pen that is why I give a picture here. So, you can find easily in the market or can make one. Reed pen can be made with bamboo sticks and very famous in Asia.

After having all the required things taweez for mohabbat now time to start. Firstly you need to mix saffron in rose water. For the results of taweez/Amulet, you must have real saffron and rose water. After that write taweez with reed pen same as the given picture below.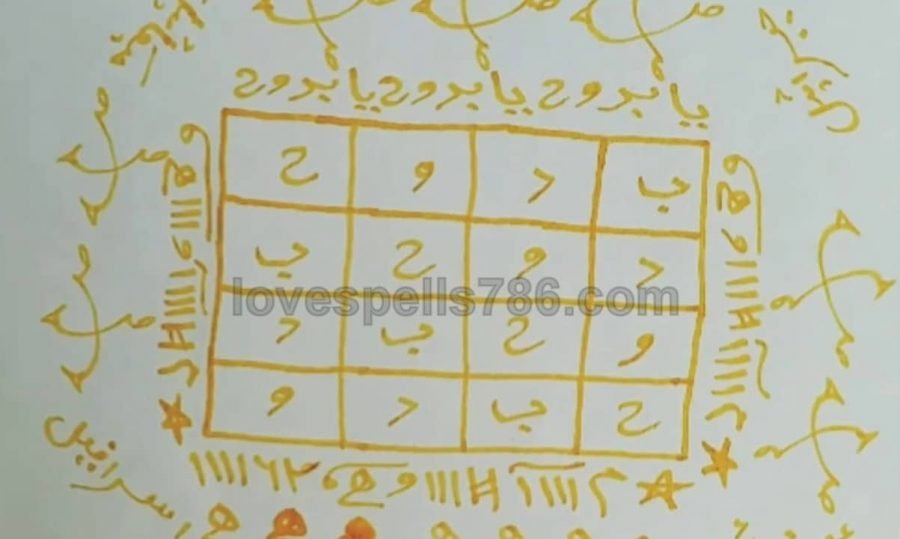 Make sure you write correctly which means you just need to copy on it. Write your lover name then write ala al hub and your name backside of the taweez/Amulet.
At the last stage close taweez and wrap with any little cloth and tie with your arm. If you can not tie with your arm you can just simply hang on a tree.
If you already have used any of them please write your experience in the comment below. That may help others decide on using these taweez or not.
There is any question feel free to ask Akhtar Bhai. WhatsApp +9232266-90723.