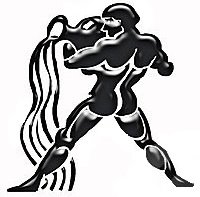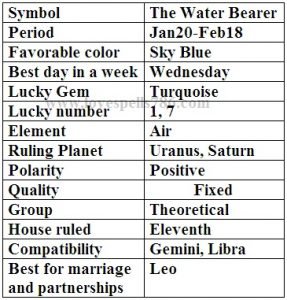 Likes:
Aquarius likes dreaming and planning for the future. They also like thinking of past. Friendly Aquarius valued good companionship and enjoyed to make fun with them.
Dislikes:
Aquarius dislikes idealism excessive loneliness and limitations.
Possible Health Concerns:
Aquarius is susceptible to such diseases that are related to its heart and brain. Circulation of blood and nervous disorder can easily grip the person if he is in despondency and tension.