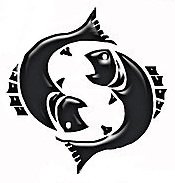 Likes:
Pisces likes mystery in all its guises solitude to dream in and joviality.
Dislikes:
Pisces doesn't like and kind of criticism and confused behavior of person.
Possible Health Concerns:
Pisces is susceptible to skin diseases, allergic reaction of drug, ulcer and insomnia. Lethargy and poor diet also disturb his stomach and become the cause of serious diseases.