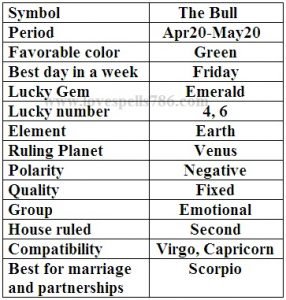 Likes:
Taurus prefers stability, comfort and pleasure in their lives.
Dislikes:
Taurus doesn't like disruption, being pushed too hard towards anything and too compel to stay indoors. These are totally against his nature.
Possible Health Concerns:
People of this star face the problems related to neck throat, shoulders and upper torso. People get throat infection easily and face the respiratory issue in the form of asthma. Exercise and healthy intake can solve lots of his health issues.